Treading Water --> Swimming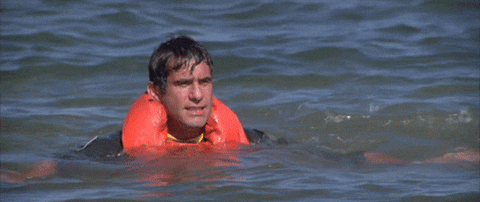 It's been two weeks since I've last posted here, after promising myself I would be here weekly. With good reason: my car's engine died, at a time when I simply cannot replace it (the engine or the car). Having relied on having one for the past several years, this is an immediate lifestyle change. I won't belabor how stressful this whole situation has been with every detail; know that it's been awful, yet everything is going to be okay. (I'm saying this to myself, too.)
So yeah, anything related to jewelry just... didn't happen. Usually, after breaking with new habits, I would just abandon hope of regaining the routine. But! As you might recall, I've been working on letting go of perfectionism as a habit as well - and thankfully, I've been working on that one a little while longer. Back on the horsie.
Focusing on the positive, I have not been stranded. Cute people in my life have been generous with rides and sharing of their vehicles, the bus (sort of) can get me where I need to go, and hey, I'll be getting more exercise... Life goes on.
Crisis has a clarity about it sometimes. For me, at least. It's jarring, but moments like these I understand. Don't get me wrong, I *hate* it, but I suppose I'm used to it. These drowning moments boil down to sink or swim, and fast decisions must be made. So two weeks past the car shit show, I'm not drowning anymore, but I'm still treading water. I wished I was under a rock, resurfaced, and now I'm catching a breath before swimming to shore.
What has become clear to me is that I need more income to meet my needs, and that I need to make it easier for people invested in my craft to support me. Because I